Speaker Biographies:
---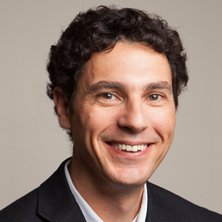 Jean-Gabriel Bankier
Managing Director, Digital Commons
Jean-Gabriel Bankier is the Managing Director of Digital Commons for Elsevier and he has been leading the Diamond OA journal publishing and institutional repository cloud-based service for more than one and a half decades.
During his tenure, the Digital Commons community has grown to more than 600 academic institutions, 3,000 journals and 4 million works. With one billion total downloads and counting, Jean leads the most successful research discovery service for all institutionally-supported open access scholarship.
Jean-Gabriel is an active contributor to the editor and scholarly communications communities. He presents regularly at universities and scholarly conferences including Charleston Conference, CNI and IFLA. He co-authored a report on institutional repository software requisitioned, peer-reviewed and published by UNESCO. He has also served on the program committee for the Society of Scholarly Publishing.
---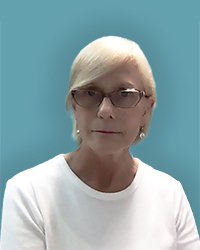 Jean Bigger
Technical Services Supervisor & Digital Commons Manager, Illinois Mathematics and Science Academy (IMSA)
Jean Bigger has been the head of technical services at the Illinois Mathematics and Science Academy library for the last 30 years. She developed and implemented the Academy's institutional repository, DigitalCommons@IMSA, in 2010 and has served as the Digital Commons Manager since then. Her library background and extensive knowledge of the Academy's rich history uniquely positions her to curate and disseminate collections that provide primary evidence of IMSA fulfilling its two legislative charges and institutional Mission. Jean collaboratively accomplishes this work by promoting academic scholarship, recognizing creativity and innovation from faculty, staff, and students and showcasing distinguished and exemplary work, in addition to scholarly publications and research. Jean's work encompasses a focus on the Academy's commitment to Equity and Excellence. She features diversity and inclusion-centered research and includes scholarship from every student. This has established a critical foundation for one of IMSA's newest and most exciting projects, Student Portfolios.
---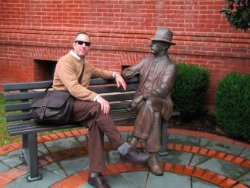 Michael Biondo
Electronic Resources and Scholarly Communication Librarian, South Dakota State University
Michael Biondo is the Electronic Resources and Scholarly Communications Librarian at Hilton M. Briggs Library. In 2015, he launched the South Dakota State University IR: Open PRAIRIE: Open Public Research Access Institutional Repository and Information Exchange. Prior to SDSU, he was the ScholarWorks Assistant at California State University, Northridge. He has two dogs: Odin, and Manu.
---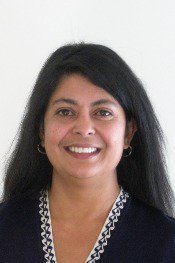 Promita Chatterji
Director of Journals, Digital Commons
As Director of Journals, Digital Commons, Promita works closely with academic communities to understand emerging trends, inform product innovation, and build visibility and impact for open-access journals. At bepress, she has led several strategic initiatives on topics including data management, open educational resources, and the impact of open access. A former humanities researcher, Promita holds a Ph.D. from UC Berkeley and has taught extensively at UC Berkeley and Columbia University.
---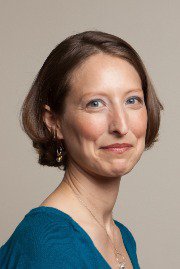 Ann Connolly
Director of Product, Digital Commons
Ann has been supporting the work of libraries and repository administrators at Digital Commons for 11 years. Her work involves research into increasing and measuring the impact of research, with a special focus on discoverability, search engine optimization (SEO), and research metrics. She has also spent time writing and presenting on copyright and permissions issues, open access and authors' rights, and best practices in marketing, outreach, and collection development for institutional repositories. She currently leads efforts at Digital Commons to increase the impact of institutional research and repository initiatives.
---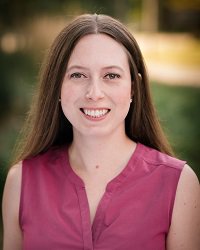 Annelise Doll
Scholarly Communications Librarian, Michigan Technological University
Annelise Doll is a Scholarly Communications Librarian at the Van Pelt and Opie Library at Michigan Technological University. She has served as repository administrator for Digital Commons @ Michigan Tech since shortly after its launch in 2014. Annelise employs principles of Lean and Continuous Improvement in the management and growth of the repository, a strategy that has allowed her to develop a variety of collections while continuously building upon the latest Michigan Tech publications. She also develops outreach and education related to research data management, open access, and open educational resources, and serves as the representative for the USPTO's Patent and Trademark Resource Center program at Michigan Tech.
---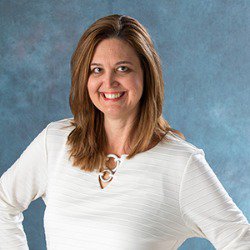 Lee Dotson
Digital Initiatives Librarian, University of Central Florida
Lee Dotson is the Digital Initiatives Librarian and interim department head for Technology Solutions and Digital Initiatives at the John C. Hitt Library at the University of Central Florida. She is the manager of STARS, UCF's institutional repository, and has had the opportunity to work with digital projects and repositories at UCF since the Libraries began digitization efforts in 1999. She enjoys collaborating with students and faculty to support a variety of digital scholarly projects and data management efforts.
---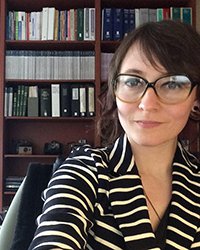 Rachel Evans
Metadata Services & Special Collections Librarian, University of Georgia School of Law, Alexander Campbell King Law Library
Rachel S. Evans first joined the staff at the University of Georgia as a web developer in the I.T. Services department in 2012. She currently serves as the metadata services and special collections librarian, ensuring the discoverability of library resources and maintaining library information platforms, including the online catalog. She also oversees the management of the archives and other special collections, including digitized materials in the school's institutional repository, the school's art collection inventory, and digital exhibits. As a member of the Digital Commons team at UGA Law Library, in addition to archival series she also oversees the conference, lecture and symposia event series.
University of Georgia School of Law Profile
LinkedIn
Twitter
---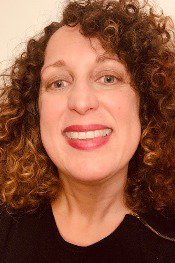 Diana Fox
Professor, Department Chair, Bridgewater State University
Diana J. Fox is Professor of Anthropology, Department Chair and founding editor of the Journal of International Women's Studies at Bridgewater State University. Her feminist decolonial scholar-activism is predicated on partnerships with social movement actors in Jamaica, Trinidad & Tobago, Nepal, Sri Lanka, and Japan working on issues of gender and sexual diversity, women's social movement activism for ecological sustainability, women's human rights and transnational feminisms. She is the recipient of four Fulbright fellowships, has published a number of books and articles and is a frequent speaker at conferences and other venues. She serves on a number of international boards and committees including the Sexualities Working Group of the Caribbean Studies Association (CSA), the international advisory board of the Fondes Amandes Community Reforestation Project (FACRP) in Trinidad and Tobago, Friends of ADWAN (Association for Dalit Women's Advancement Nepal) and the Asian-African Association for Women, Gender, and Sexuality.
---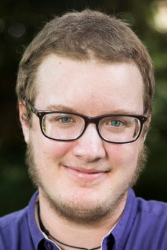 Stephen Krueger
Scholarly Publishing Librarian, Dartmouth College
Stephen G. Krueger (he/him/his) is the Scholarly Publishing Librarian at Dartmouth College. He holds an MSLS from the University of North Carolina at Chapel Hill and a BA in English from Warren Wilson College. Stephen's professional and research interests include open access and scholarly communications; he also publishes and presents on transgender inclusion in libraries.
---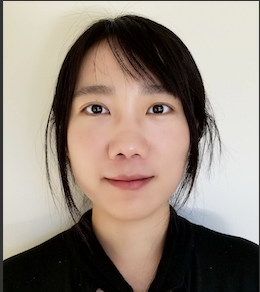 Jiaqi Liu
Senior Data Analyst, Digital Commons
Jiaqi Liu is a seven-year experienced and results-oriented Senior Data Analyst of Digital Commons and Digital Commons Data, with in-depth knowledge of big data, machine learning and visualization, and extracting critical insight from deep dive analyses on product improvement and customer retention. She considers herself a civil engineer who builds a bridge to connect the customer with the product team in order to understand customers better and provide better products and services. She believes analytical skills are not only a fundamental part of career excellence, but are also the building blocks of critical thinking in daily life. Jiaqi also loves detective stories and sci-fi movies.
---
Julia Lovett
Associate Professor, Digital Initiatives Librarian, University of Rhode Island
Julia Lovett is currently Digital Initiatives Librarian at the University of Rhode Island where she manages digital library projects and scholarly communications initiatives, including the URI Open Access Policy. She has been the primary administrator of URI's institutional repository, DigitalCommons@URI, since 2012. Prior to URI, she served as Special Projects Librarian at the University of Michigan. She earned an MSI from the University of Michigan, and a BA in English from Wellesley College.
---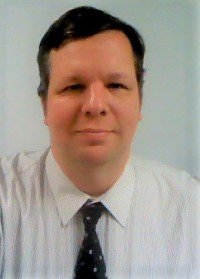 Shawn Martin
Head of Scholarly Communication, Copyright, and Publishing, Dartmouth College
Shawn Martin is the Head of Scholarly Communication, Copyright, and Publishing at Dartmouth College. He has a PhD in information science and bachelor's and master's degrees in history. He worked previously at the University of Pennsylvania, the University of Michigan, and Indiana University. He has published on a wide variety of topics such as research management, online teaching, computational text analysis, and the history of science. Over the course of his career, Shawn has also served in multiple leadership positions and committees within the Association for Information Science & Technology, the American Association for History and Computing, the American Library Association, and the Society for the History of Authorship, Reading & Publishing, among others.
---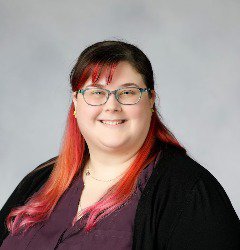 Christina Miskey
Scholarly Communication Librarian for Research Infrastructure & Assistant Professor, University of Nevada, Las Vegas
Christina Miskey graduated from the University of Washington online MLIS program in 2018 and became the Scholarly Communication Librarian for Research Infrastructure at the University of Nevada, Las Vegas in April 2020. Her work focuses on educating and advising campus researchers on the use of metrics, demonstrating their research impact, managing their scholarly reputation, and the benefits and uses of ORCID. She also works closely with other scholarly communications team members to support Digital Scholarship@UNLV (UNLV's institutional repository) and data services within the libraries and on campus. Her scholarship and research centers on exploring ways to improve the practical qualities of early-career librarianship, including supporting MLIS students as they enter the profession and efforts to support and retain new librarians.
---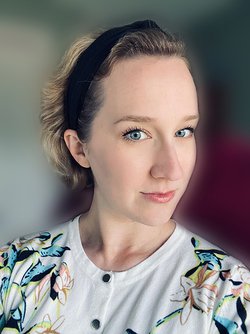 Katherine Purple
Editorial, Design, and Production Manager, Purdue University Press
Katherine Purple holds the position of editorial, design, and production manager at Purdue University Press. She has worked at the press for more than thirteen years and currently leads a team producing scholarly books, subscription journals, open access journals, and campus-based publishing initiatives.
---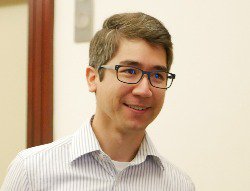 Shandon Quinn
Vice President of Product Management, Digital Commons
Shandon Quinn is Vice President of Product Management for Digital Commons. In this role, he leads a team exploring new ways to increase the value of Digital Commons, Elsevier's institutional repository solution, through deep understanding of customer needs and goals. In his 14 years with Elsevier, he has a track record of developing and launching innovative and valuable information solutions for researchers, scientists, and academic and corporate institutions. He has also led various strategic initiatives for Elsevier related to library relations, editor relations, open access, copyright, and print-to-digital business model evolutions.
---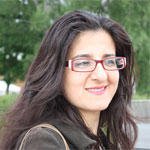 Maria Ranieri
Co-editor-in-chief of JMLE and Full Professor of Education, Media and Technology, University of Florence
Maria Ranieri, PhD, is a Professor of Education, Media and Technology the University of Florence, Italy, specializing in the theory and methodology of media and technology in education. She has worked on and coordinated a number of European research projects on media, learning, technology and social inclusion, including e-Engagement against Violence (2012-14) and Media Education for Equity and Tolerance (2016- 2019). She is the author of the toolkit Media & Digital Literacy Education. A Teacher's Guide which provides teachers with learning resources suitable for use in the classroom. She has published more than two hundred papers and chapters, and ten volumes. She has edited Populism, Media and Education: Challenging Discrimination in Contemporary Digital Societies (Routledge, 2016). She is the chair of the European Conference on "Social Justice, Media & Technology in Teacher Education", ATEE Spring Conference, Florence (IT), 20th – 22nd May, 2020. Maria is the Vice-President of the Italian Association of Media Education and the co-editor of Media Education: Studies, Research and Good Practices & the Journal of Media Literacy Education. She is Associate Editor of The International Encyclopedia of Media Literacy (John Wiley & Sons, 2019).
---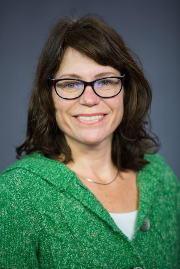 Jessica Ryan
Scholarly Communications Assistant, Smith College
Jessica Ryan received her B.A. in Philosophy from Smith College with a concentration in Book Studies, and M.S.L.I.S., from Simmons University. She has worked in Scholarly Communications, managing Smith ScholarWorks at Smith College Libraries since 2017.
---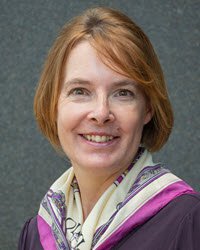 Lisa Villa
Digital Scholarship Librarian, College of the Holy Cross
Lisa M. Villa is the Digital Scholarship Librarian at the College of the Holy Cross. She manages CrossWorks, the institutional repository for Holy Cross, supports scholarly communication services and programs, especially Open Access, and serves on the Library Services Outreach and Engagement Team. Having held a variety of positions in the Holy Cross Libraries, she is excited to work more closely with the Archives and Distinctive Collections department as their digital initiatives expand. Lisa received her M.L.I.S. from the University of Rhode Island, and her B.A. from the College of the Holy Cross. She has spent her entire career at her alma mater. Good thing she loves purple! She also loves dogs and the (VW) Beetles. She hopes to someday drive her '74 cross-country, or at least along Route 66. Publications include a recent article in Marketing Libraries Journal and a book chapter in the forthcoming ACRL Scholarly Communications Cookbook.
---